Fellow CoinTiger Users,
We are excited to announce that MCT will be available on CoinTiger. MCT/USDT trading pair will be available at the same time.
Here are the timelines with respect to the listing (UTC):
Deposit opening at

6:00 am on 30 December 2021;

Trading opening at

10:00 am on 30 December 2021;

Withdrawal opening at

10:00 am on 30 December 2021.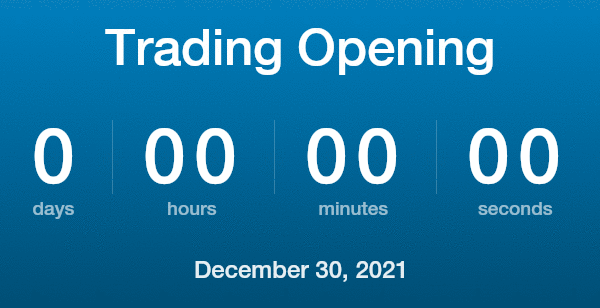 About MCT
Token Introduction:
In the future, MetaCraft will fork to create a meta universe game. For example: mapping on public chains such as BSC and ETH, allowing players to play on any chain; introducing social attributes to give each player a unique NFT identity. The game's story, background, settings, newly added quest characters, and multiple open endings will all be jointly formulated by community members.
When MetaCraft develops to a certain scale, we will visualize the game by adding a variety of animations and scenes, and MetaCraft will become an amazing production.
Official Website:https://www.metacraft.game/
Explorer:https://bscscan.com/token/0xdF677713a2C661ECD0b2BD4d7485170Aa8c1ECeB
【Related information】
Risk warning: Crypto-currency investment is subject to high market risk. Please make your investments cautiously. CoinTiger will make best efforts to choose high-quality coins, but will not be responsible for your investment losses.
CoinTiger team
2021/12/29
CoinTiger Community
Telegram Channels
English: https://t.me/cointiger_en
Vietnam: https://t.me/CoinTiger_vn(Tiếng Việt)
Russian: https://t.me/Cointiger_russian(Россиею)
Arabic: https://t.me/cointiger_ar(العربية)
Turkish: https://t.me/CoinTiger_Turkish(Türkçe)
Korean: https://t.me/cointiger_kr (한국어)
Japanese: https://t.me/CoinTiger_JP(日本語)
Indonesian: https://t.me/cointiger_indonesia(Indonesian)
India: https://t.me/CoinTiger_Hindi(हिंदी)
Iran: https://t.me/ir_cointiger
Nigiria: https://t.me/CoinTiger_Africa
Bangali: https://t.me/CoinTiger_Bangli
Portuguese: https://t.me/cointiger_brazil
Thai: https://t.me/cointiger_thai (คนไทย)
Philippines: https://t.me/cointiger_ph
French: https://t.me/CoinTiger_French
Italian: https://t.me/CoinTiger_Italian
Pakistan: https://t.me/cointiger_pk
Futures: https://t.me/CoinTigerFutures_Official
Announcement Channel: https://t.me/cointiger_announcements
Futures Announcement Channel: https://t.me/CTFuture_ann
Twitter:
English: https://twitter.com/CoinTigerEX
Turkish: https://twitter.com/CoinTigerTR
Indonesian: https://twitter.com/CointigerID
Russian: https://twitter.com/CoinTigerRussia
Arabic: https://twitter.com/CointigerArabic
Futures: https://twitter.com/CointigerFuture
Others
Facebook: https://www.facebook.com/CoinTigerEX
Reddit: https://www.reddit.com/r/CoinTigerExchange
Medium: https://medium.com/cointiger
Kakaotalk: https://open.kakao.com/o/gsiOSZEc