Fellow CoinTiger Users,
We are excited to announce that ATN will be available on CoinTiger. ATN/USDT trading pair will be available at the same time.
Here are the timelines with respect to the listing (UTC):
Deposit opening at

6:00 am on 28 December

2021;

Trading opening at

10:00 am on 28 December

2021;

Withdrawal opening at

10:00 am on 28 December

2021.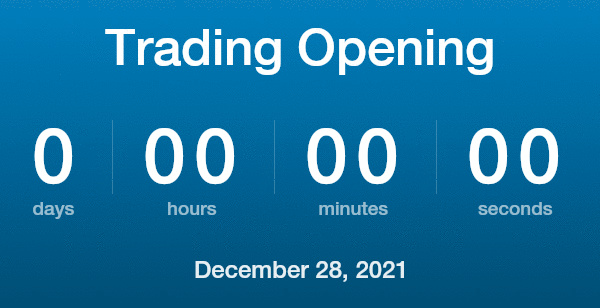 CoinTiger and project team have joined forces to host a campaign of 3,700,000 ATN to give away.
Campaign: ATN Trading Contest and Win 3,700,000 ATN
Campaign Link: ATN Trading Contest
Campaign Duration: 28 December 2021 10:00 am - 3 January 2022 10:00 am (UTC)
Campaign Rules:
Users who trade ATN/USDT, trading volume (buy + sell, excluding wash trades ) is ranked in the top 20 during the campaign time, and KYC users whose cumulative trading volume meets the following conditions will be able to receive ATN reward. Specific rules as follows.
Users who are not top 20 but with a trading volume of more than 370,000 ATN will share 740,000 ATN according to the proportion of trading volume. The maximum reward will be no more than the reward for the 20th winner.
Helpful Reminder:
1.Trading Volume = buy+sell (excluding wash trades).
Rewards will be distributed 5 business days upon completion of the activities.

To guarantee the equity of the campaign, CoinTiger reserve the right to cancel rewards if users violate campaign requirements. Users' account will be frozen in severe cases.
4.Users should complete KYC on CoinTiger before receiving rewards for above campaigns
5.CoinTiger reserve the right to cancel or amend the Contest or Campaign Rules at our sole discretion.
About ATN
Token Introduction:
Artan was created to enhance and promote the ecosystem as well as reward and benefit the members of the Artan community. Our vision is to be a leading token in the CoinTiger platform, and to become a tech community powered by cryptocurrency. There is a visionary and loyal team that uses their amazing skills in a creative way to achieve success. Artan is one of the few that actually contributes to both the independent research and development of the privacy and decentralized blockchain.
Official Website: https://artan.io
Explorer: https://bscscan.com/token/0x4E625B1Bac7362115D2B9C46050Dc3B1bA043814
【Related information】
Risk warning: Crypto-currency investment is subject to high market risk. Please make your investments cautiously. CoinTiger will make best efforts to choose high-quality coins, but will not be responsible for your investment losses.
CoinTiger team
2021/12/27
CoinTiger Community
Telegram Channels
English: https://t.me/cointiger_en
Vietnam: https://t.me/CoinTiger_vn(Tiếng Việt)
Russian: https://t.me/Cointiger_russian(Россиею)
Arabic: https://t.me/cointiger_ar(العربية)
Turkish: https://t.me/CoinTiger_Turkish(Türkçe)
Korean: https://t.me/cointiger_kr (한국어)
Japanese: https://t.me/CoinTiger_JP(日本語)
Indonesian: https://t.me/cointiger_indonesia(Indonesian)
India: https://t.me/CoinTiger_Hindi(हिंदी)
Iran: https://t.me/ir_cointiger
Nigeria: https://t.me/CoinTiger_Africa
Bangali: https://t.me/CoinTiger_Bangli
Portuguese: https://t.me/cointiger_brazil
Thai: https://t.me/cointiger_thai (คนไทย)
Philippines: https://t.me/cointiger_ph
French: https://t.me/CoinTiger_French
Italian: https://t.me/CoinTiger_Italian
Pakistan: https://t.me/cointiger_pk
Futures: https://t.me/CoinTigerFutures_Official
Announcement Channel: https://t.me/cointiger_announcements
Futures Announcement Channel: https://t.me/CTFuture_ann
Twitter:
English: https://twitter.com/CoinTigerEX
Turkish: https://twitter.com/CoinTigerTR
Indonesian: https://twitter.com/CointigerID
Russian: https://twitter.com/CoinTigerRussia
Arabic: https://twitter.com/CointigerArabic
Futures: https://twitter.com/CointigerFuture
Others
Facebook: https://www.facebook.com/CoinTigerEX
Reddit: https://www.reddit.com/r/CoinTigerExchange
Medium: https://medium.com/cointiger
Kakaotalk: https://open.kakao.com/o/gsiOSZEc